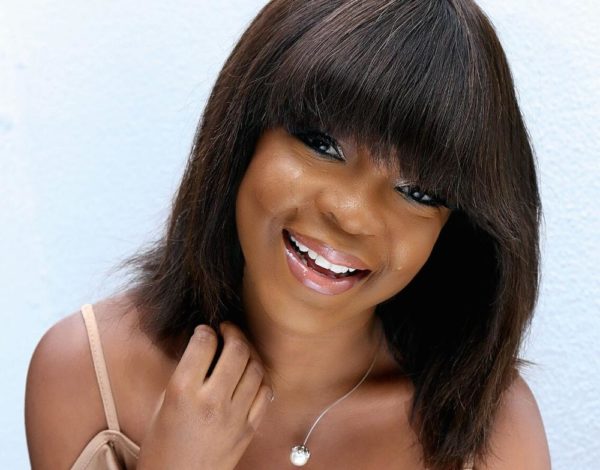 You know how when you know someone from a distance and when they achieve a milestone you're super proud of them even if you've never spoken to them before?
Well that's how I've been feeling for a while when I heard Dolapo Adeleke, the director of the movies; Brave and A place called happy was nominated for several "best director" awards on various platforms.
You see, the thing is, Dolapo was in my secondary school. I used to notice her around school, because she was quite pretty, was in press club (with me) and seemed pretty intelligent. I knew there was something special about her when she launched her own book and won a national award for it. I didn't hear anything about her again till I saw the movies Brave and A place called happy on IrokoTV and I was totally blown away. I'm not one to be easily impressed by Nigerian movies (although I watch a lot of them) but her movies blew me away (they literally left me in tears).
But then that's not the reason for this post. I read a post on
BellaNaija
about Dolapo giving an 8 year old testimony. She was involved in a ghastly car accident that almost took her life, in 2007. This accident unfortunately left her with lasting scars on her face, which in turn affected her emotionally and psychologically.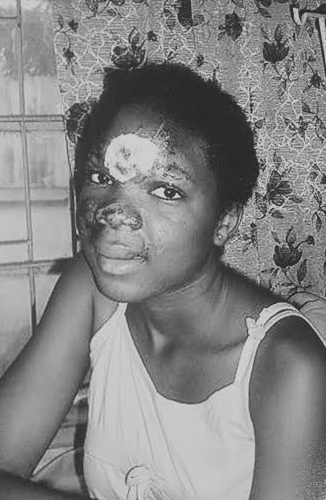 Despite all of her despair, she was positive and optimistic and still came out of it strong and determined. Although it can never be all too easy as, in her words, "the inner scars are harder to fight. I still fight it till today...I won't say I'm totally healed, but I am a work in progress. I am still nervous about being in front of the video camera but I am hoping someday I would be courageous enough to film a biopic on my story".
Dolapo taught herself the art of using the camera and today she is a force to be reckoned with. Imagine a 25 year old newbie being nominated amidst the likes of pros like Kunle Afolayan. Only God knew the plan for her life and He alone knows why he allowed the accident to happen and what role the accident played in the course of her destiny.
So yeah, I'm super proud of her and that's why I decided to post on the blog today. As usual I always have a woman crush, and my woman crush this time is Dolapo Adeleke.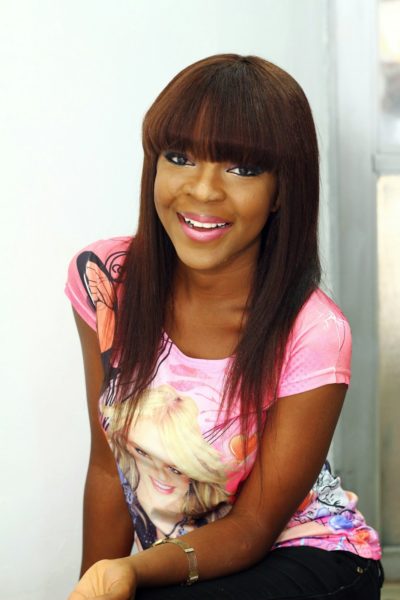 After I went through the
BellaNaija post
in tears, I just wondered what it would have been like if I was the one involved in her accident. You see, Dolapo has, for a long time, had to wear the full fringed hairstyle to cover her forehead, and if you guys remember clearly, I told you I used to be so insecure about how big my forehead is that I would always cover it with all manner of hairstyles. Reading Dolapo's story made me feel some type of way. Like; imagine me feeling insecure and somehow about myself when Dolapo was doing the hairstyle due to something even more serious than I could have been going through.
So well, I thought there was a message here, that instead of feeling insecure about something, thank God for that thing, because there are people that don't have what you have or people that would trade places with you without even batting an eyelash.
So yeah, no matter what it is you're going through, no matter how bad the situation is, no matter what is coming out of it, give thanks to God for it because he will never put you in a situation that you can't handle. All the things we go through are put there to help shape us to be our best. I remember the example a pastor once used while I was in school. He said, a welder puts iron into a burning furnace, hits, hammers and bends it to shape and in the end a beautiful specimen is produced. So think of your experiences as the burning furnace, hammering and bending and your end result as that beautiful specimen.
Don't worry, God's got you! You'll be fine!
By the way, I'm sure some of you, will be wondering where I got the name of this post from. Here's a tip- "Dolapo's movie titles"! (Yes, I have fanatic tendencies! Lol!)
And oh yeah, Have a great week you guys!
Ciao!